Welcome to the PTA's Website
---
PLEASE Re-verify your PTA Account
If you haven't already done so, PLEASE log-in to your PTA account and re-verify your information. It is important to keep your information up-to-date! Thank you!
---
Spirit Day/Night! - Skating and Dinner!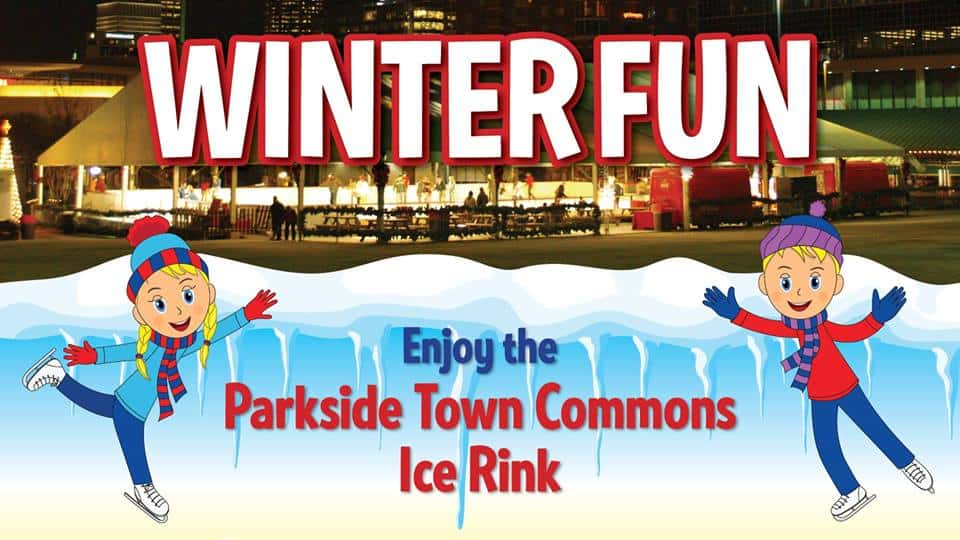 Celebrate the start of winter break on Thursday, December 21st
Go skating at the Ice Rink at Parkside Town Commons
from 1:00-10:00 p.m.
(Discounted admission of $9 per person -$1 per ticket benefits the MPE PTA!)
MUST show flyer in person or on phone to get discount
CLICK HERE FOR FLYER
THEN
Grab dinner at Five Guys Burgers and Fries, Parkside Town Commons
from 4:00-10:00 p.m.
(10% of all sales go back to the MPE PTA!)
We look forward to seeing you there!
---
Looking for Holiday Gift Ideas? Stocking Stuffers?
The MPE PTA has a lot to offer! We have Panther Pride T-Shirts, shorts, leggings, water bottles, drawstring bags, headbands, bows, ponytail streamers, car magnets, carabiners, umbrellas and fleece scarfs!
Just log-in to your account at www.millsparkpta.com, click on "My Account" then "My Forms/Paperwork" there you will find the spirit wear form.
Spirit Wear orders will be delivered to your child's classroom by the end of each week.
---
The last day to order a school yearbook is Sunday, January 28th! If you would like to order a yearbook, log-in to your account, go to "My Account," then "My Forms/Paperwork." Can't remember if you ordered one or not? Check "Previous Orders" in your account. Any questions, please contact Heather McDanel at yearbooks@millsparkpta.com. Thank you!
Upcoming Events
Thursday, December 21
Friday, December 22
Saturday, December 23
Sunday, December 24
Monday, December 25
Tuesday, December 26
Wednesday, December 27
Follow us on Twitter
@MillsParkElem
Take Stock in MPE - Building Blocks for our Future! Donations accepted all year!
Join the PTA!
Why join the PTA? Successful students make successful schools— which make thriving communities. Everyone benefits when you support students! Access will be coming soon!
Do you have a Membership Toolkit Account?
If you don't have an account and are a MPE Parent, teacher or staff member please take a few minutes to do so. It's free and it's easy to create one. Having an account will allow you to sign up for volunteer opportunities, receive the weekly Panther Press, donate to Take Stock in MPE, purchase Spirit Wear, PTA membership, yearbooks and tickets for events. You will stay connected and get all the latest information about what's going on around MPE.
Just click on the register button!
Spirit Wear!
All Spirit Wear Orders are online and will be delivered to your child's classroom